Incentives & Events
Deprecated: preg_replace(): The /e modifier is deprecated, use preg_replace_callback instead in /customers/e/1/1/sgcs.se/httpd.www/wp-includes/formatting.php on line 74

We specialize in the organization and logistics of meetings, incentives and events. With our in-depth knowledge of the field, many years of experience in organizing programs, and creativity, the key-word when working with us is 'customized'. No matter what the event or the occasion, Stockholm Guide & Cruise Services will always find a surprising and tailor-made solution.
We also arrange social, partner and pre- and post-meeting programs. Other special services include catering, dinners and entertainment. If you wish, we will even make hotel reservations, arrange transportation and provide travel management, guides and hostesses. We remain behind the scenes while ensuring that everything runs according to plan.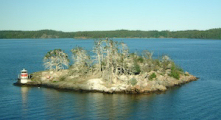 We offer a comprehensive range of the services and products that are essential for the creation of successful congresses, corporate meetings, exhibitions and special events of any size. The services offered include concept and design, project management, production, graphics and decoration, installation and dismantling, destination management, transport and warehousing. We can also provide anything from electrical services, furniture and shell schemes to online exhibitor manuals.
Let Stockholm Guide & Cruise Services arrange your incentive programme: get the most out of your Stockholm visit!